Falk Gearbox Repair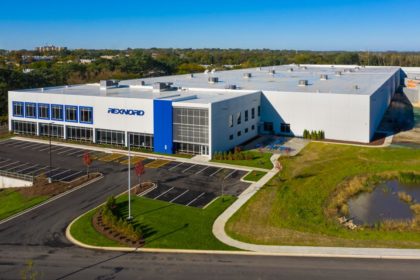 At Gear World, We can complete your Falk gearbox repair in far less time and for far less money and it will meet or beat OEM standards. We will pick up your Falk gearbox for free and bring it to one of our plants where we complete an NDTI (Non-DestructiveTeardown Inspection) with a full white glove treatment of your Falk gearbox to assess the needs.
Falk Gearbox Repair Services
Call: 1-855-910-7155
Houston: 1-832-210-1501
Chicago: 1-312-600-0777
Gear World has many convenient locations in the USA. We have locations in Chicago, Illinois. This is right in the heart of the midwest. We also have locations in Houston, TX; the epicenter of everything industrial.
We provide industrial gearbox services backed by an experienced team of engineers. Our Engineers can overcome any problem that they encounter. Customers count on Gear World for complete, clean, inspection. Gear World provides Non-Destructive Teardown services (NDT) for for your Falk Gearbox. Our industrial gearbox services include repair, welding, machining, grinding, coating of shafts and custom modifications and fabrications.
Falk Gearbox Repair & Rebuilding Services
Falk gearboxes are well known for their versatility, efficiency, easy maintenance, and durability. These gearboxes provide trouble free operation for years. They may experience some sort of failure during their service period. When your Falk gearbox breaks down, bring the unit to Gear World. We are the experts in repairing/upgrading/servicing the brand.
We can Restore your Broken Falk Gearbox to its Original Specs
When your Falk gearboxes showcase any failure, GearWorld is the genuine source, assuring customer-focused and attentive services instantly. Our in-house machining shop is well equipped to provide Falk gearbox repairing services with a short turnaround time.
Why Choose GearWorld for Falk Gearbox Overhauls, Repairs and Services?
An unexpected gearbox failure results in costly downtime, affecting several operations at your facility. We help you overcome such critical situations by restoring your units back to operation quickly and affordably.
There are several reasons that add to our credibility in the market.
Our machine shop is well packed with the latest inspection and repairing equipment to handle any make and model of Falk industrial gearbox. Our Shop Features:
Small and large lathes that help in re-machining parts
Heavy duty vertical presses and boring mills to assist the repairing process.
Latest vibration and oil analysis equipment.
We only use original spare parts to overhaul your Falk gearbox. We procure spare parts and other materials from certified suppliers only.
We manufacture hard to get parts in our CNC and gear cutting shop.
We perform the repair/upgrade services in a controlled and supervised environment. This allows us to maintain quality in every product delivered.
We follow the most aggressive quality assurance procedures to ensure that the unit is functional to the expected quality standards.
We document each step of the repair and test runs as requested by the customers.
We offer extended warranties for those Falk gearboxes requiring complete refurbishment.
The Truth About Our Advanced Gearbox Overhaul Solutions
When a gearbox leaves our plant to go back to work in your process, you are getting a machine that is in"Like-New"condition that will meet and many times exceed the OEM specifications. Check out this case study for more information on how our gearbox repair solution surpasses the OEM specs.

Schedule a Tour of One of Our Plants
Capabilities – Feel free to call 1-855-910-7155 to schedule a tour of one of our plants. Also, Check out the Video below to go on a virtual online tour of one of our many plant locations. Click here to read more about our Gearbox Repair capabilities.
Falk Gearbox Creep Drive Soft Foot Alignment Readings
Falk Gearbox Background
Rexnord Australia has been in business for over 100 years. They acquired Falk corporation in 2004 resulting in growth and investment. FALK is a world renowned name when it comes to gearboxes. Falk Gearboxes provide the Torque and reduction needed to keep power stations running, Hydro plants in operation, windmills generating, as well as many other Industries.

The Falk Gearbox offer some of the best performance you can find but they do occasionally break down. You can call the OEM, Rexnord, directly for your gearbox repairs; but like all other OEM's, they have an extremely long turn around time. For many cases their backlog is from 9 months to a year for a repair.
We are not the Falk OEM but we do service their products. If you would like to contact Rexnord you can contact them at:

Rexnord Gear(Falk)
3001 W. Canal Street
Milwaukee, WI 53208, USA