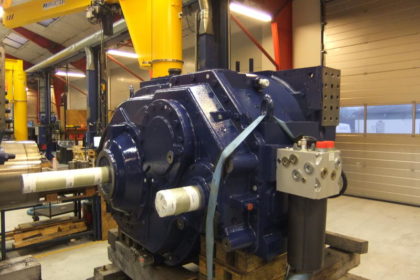 Gear World is a national gearbox repair service with a fleet of trucks located all over the USA.
Hansen Gearbox Services
Hansen Industrial Transmissions (H.I.T.) NV is an established global industrial gearbox designer, manufacturer and supplier for a wide range of industrial applications throughout the world, including: aerators, mixers & agitators, cooling towers, air cooled condensers, conveyors, hoists, mills, kilns, pumps, toasters, pulpers, cable cars, scrapers, screw pumps etc. etc. Hansen's industrial gearboxes are used in a range of specialist applications in industries such as the chemicals, energy, material handling, environmental, extraction, pulp and paper, steel and metal, food and beverage, and construction industries.
Their industrial gearbox range consists of a core standardized selection covering over a hundred different applications in a torque range from 6kNm to 1100kNm which are suitable for both right angle and parallel shaft configurations in either horizontal or vertical arrangements.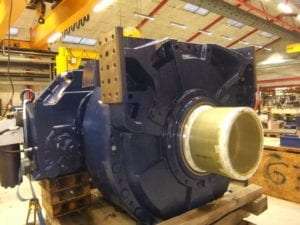 Gear World is specialized in servicing gearboxes in all industries. Our highly experienced emergency support team work to provide effective solutions that meet your demands that will keep your production running!
Hansen produces the following types of gearboxes:
Invertible Gear Units
Horizontal P4 Units
Vertical P4 Units
Single Stage Units
L-Series